Remember
all those badgers
we saw in our garden earlier this year? I really thought the badgers were gone, driven out by culling and teams of tooled-up Hedgehogs looking for payback.
And then, two days ago, this.
---
Amidst all the hype about the second coming of
Deep Learning AI
propelled by Google, Facebook, Baidu, IBM and Microsoft,
Randall Munroe
at
xkcd
nails it
.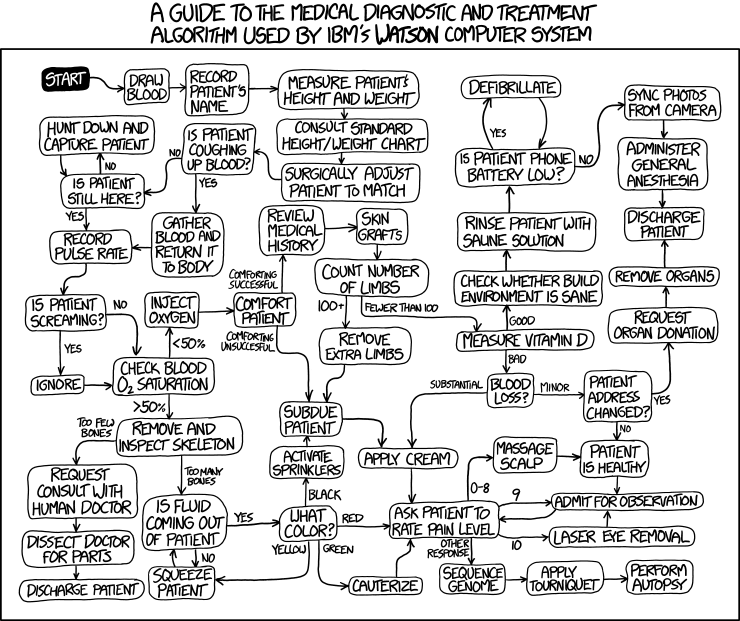 You can point your multi-tiered artificial neural net at vast datasets too large to imagine .. your system can induce optimal concepts to its heart's content on zillions of parallel graphics chips .. and still it will have
no common sense
.
Please, people, do
not
trust your life to our new AI overlords!
---
We have Alex staying with us. Last night we ran the BBC Proms programme (stashed way too long on our Sky Box hard drive) featuring
Sir András Schiff playing the Goldberg Variations
. Seventy five minutes of virtuoso technique and total commitment.
Alex complained of 'lack of musicality' at intervals, to the alleged advantage of Glenn Gould.
Today we reverted to type at M&S Frome where we stocked up on Christmas goodies.
Alex and Clare: the profiterole mountain is yet to come ..
Not long now!